Reframing the narrative on mental health for Black women
What is Mental Health really…?
Put simply, mental health is all about our ability to adjust to the world, build effective relationships and fulfil our potential in life. We all have mental health.
Even in the modern world we live in, mental health is still very much a subject that carries a lot of shame. As Black women, we often have to fight the stigma and stereotypes in our communities surrounding mental health challenges which prevent us from accessing much-needed help and support.
In addition, from what we know about diversity and mental health is that there is a lack of provision, lack of engagement and lack of representation for Black women. We need safe spaces where we can share our lived experiences, knowing we will be seen, heard and validated.
Hence, we have created a thriving community that provides resources that cater specifically to our needs.
Join us to reframe the narrative and stigma attached to mental health in our community and equip black women to heal, learn and grow.
The word BARE symbolises openness, vulnerability, truth, uncovering, unmasking and not being hidden. These are all qualities needed to attain self-awareness and growth. Putting off the false self (the old self) to reach one's true and most authentic self.
Our History
BARE Life Class was conceived in November 2016 by Oby Bamidele, a year after she began her private practice as a psychotherapist and life coach. To meet increasing demands for her service, her coach and friend, Chichi Eruchalu, encouraged her to think about scaling the business to help more women by offering group coaching and masterclasses. And Bare Life Class was born! The first ever class took place at Oby's home in December 2016, with ten women in attendance and it was a hit! The women connected, all experiencing powerful "aha" lightbulb moments and revelations from the class material, as they shared and exchanged stories. It was always clear that Chichi would be the perfect co-founder given her shared passion for empowering and equipping women to thrive in areas concerning self-development: well-being, mindset, career and business
Our Mission
Provide classes, courses and resources that specifically caters to the needs of Black women so they can heal, learn and grow.
To improve the emotional and mental health of Black women
Build a safe space and community for Black women where they can be seen, heard and validated.
To help Black women thrive and show up confidently in every space of life.

Ownership
We take ownership of our story and lives. We know that sharing our story often gives permission for others to share theirs.
Honesty
We are honest with ourselves and others without acknowledging the truth you can't move forward

Kindness
We choose kindness over niceness because the kindest thing you can do is be real and tell the truth.

Courage
We are courageous in thoughts and actions. We step out of our comfort zone and embrace growth.

Vulnerability
We believe that there is true strength in asking for help. No woman is an island and vulnerability is not weakness.
Meet our co-founder, Oby
Oby Bamidele is a psychotherapist (BACP & NCP) coach and speaker. She is passionate about helping women get unstuck, building great emotional health, so that they can thrive in life. Oby started out her career in Accounting and finance, later moving into HR and Operations Leadership. She currently holds two roles which she is passionate about – She leads Finance, HR and Operations for a Ed-tech non-profit whilst running her part-time private therapy practice and running BARE Life Class.
Oby offers a unique therapeutic, solution focused programme aimed at helping clients understand who they are; identifying the obstacles and challenges faced by clients; developing strategies to achieve change; and helping them build the inner resources and mind-set to achieve desired outcomes.
Her heart is to empower people: to live authentic, enriched and meaningful lives. She has authored and self-published two books "Finding Purpose" and "Me, My Hair and the Rest". She has also written a variety of e-books and online articles on mental health and well-being which have been published in The Huffington post and other well-known publications.
Oby lives in Essex, with her husband and daughter.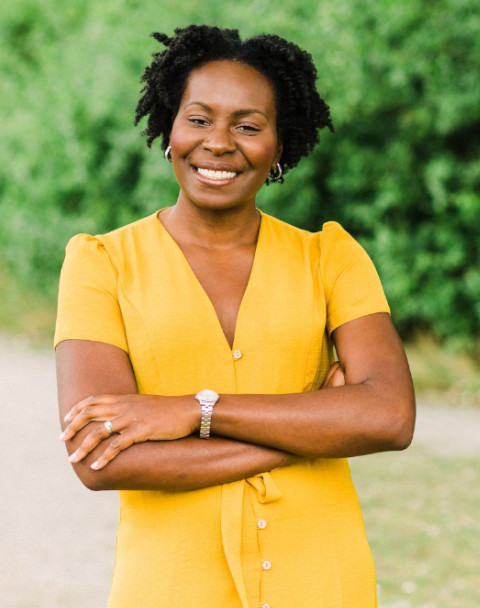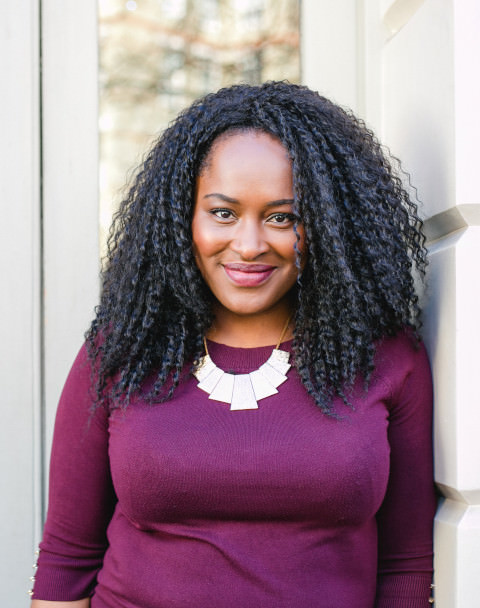 Meet our co-founder, Chichi
Chichi Eruchalu is an award-winning Business Strategist, speaker and coach who is passionate about empowering women to unlock their gifts in order to lead in their life, business and career.
Chichi started her career in Finance before embarking on a consulting career where she used her skills in digital marketing and strategy to support entrepreneurs build their brands and grow their income, through training, courses and coaching. Today
she works for a Ed-tech startup where she is Director of Delivery, overseeing their coaching teams across the UK.
Chichi has been featured in international publications such as The Guardian and The Huffington Post, radio and podcasts and is also a published author.
A Jesus girl, she lives in Essex with her husband and two children.
"I learnt so much about how to be shame resilient, there were feelings I had that I never actually identified as shame, today I learned to identify the feelings and how to manage them"
"The Class was full of wealth. I wish there was more time. A lot to chew on and to think about."
"I didn't have any expectations of the class, but I am so glad I came, I wish the class was longer!"
"Your workshop is amazing, I am learning so much about me. Over the last three months, I have seen a massive change in my life, Thank you so much Oby!"
"Exactly what I needed. It led to me processing some things and feeling better. Thank you for putting words to things in our hearts that we don't quite know how to express yet. Thank you so much for this conversation and the platform. I have been incredibly helped. I am so grateful"
BARE Life Classes
Monthly masterclasses to help you heal, learn and grow.
BARE Life Courses
An 8-week programme to help you delve deeper.
Therapy
We can help you find a therapist for one to one counselling.
Tired of having your boundaries crossed?
Sign up to receive our guide to setting healthy boundaries.